Palladium International, Yayasan Humanis dan Inovasi Sosial, Castlerock Consulting, and ECA have been appointed by the UK Government as Delivery Partners to design and implement MENTARI.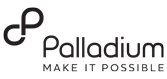 Palladium International is a global advisory firm with more than 50 years of experience in designing and delivering international development programmes globally and has been active in Indonesia for 30 years. Enclude, a Palladium company, is a specialist in clean energy finance and market development.

Palladium is responsible for overall programme management, and works on Brokerage, Collaborating and Networking and G&I.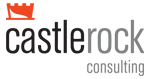 Castlerock Consulting provides advisory services to the public and private sector in the fields of energy, infrastructure and information technology. Castlerock has conducted 15+ assignments in Indonesia with government and other stakeholders regarding on- and off-grid renewable energy policy, planning and project development.

Castlerock Consulting works on the Policy and Brokerage Strand.

Yayasan Humanis dan Inovasi Sosial is an Indonesian organization, born out of an active collaboration between Netherlands based Hivos and several like-minded Indonesian academics and civil society leaders who subscribe to the values and mission of Hivos. It has worked on renewable energy in Indonesia since 2009, working closely with policymakers, civil society, donors and the private sector. It primarily focuses on renewable energy access and associated livelihood benefits in remote communities, and has advised extensively on G&I in the context of renewable energy in Indonesia.

Yayasan Humanis dan Inovasi Sosial works on the Demonstration Project, Collaborating and Networking, and G&I.


Economic Consulting Associates (ECA) provides economic and policy consulting services and has worked on energy policy advice in Asia and Indonesia specifically, working closely with Castlerock. ECA's core capabilities include review of renewable energy legal frameworks, design of fiscal incentives, feed-in tariff mechanisms and institutional reforms.

ECA works on the Policy Strand.